We're looking forward to being back in person for PestWorld 2021 and we hope to see you there! MGK has been a long-time supporter of our industry through the National Pest Management Association's annual event, and this year is no exception.
Reconnected. Inspired. Educated.

Drop by Exhibit Hall Booth #621 to hang out in our backyard! Play classic lawn games, pose for silly selfies and sign up for your chance to win a Big Green Egg®!
You'll also have a chance to check out our perimeter products for mosquitoes, ants and many other pests — superhero solutions that can help your customers #TakeBackTheBackyard.

MGK Sponsored Thought Leadership
Once again, MGK will be sponsoring the PestWorld Thought Leader Sessions. Make sure to mark your calendars to join us for these thought-provoking educational sessions:
Wednesday, November 3 | 1:30 – 2:25 p.m.
Leading the Pack – How a Culture of Learning Puts You Ahead
Does Your Website Pass the Grunt Test?
Wednesday, November 3 | 3 – 4:15 p.m.
How Leaders Make Workplace Accountability Cool
How to Empower Your Team to Self-Manage
Thursday, November 4 | 1:30 – 2:25 p.m.
Bridging Generations
Creating Everyday Sales EXCELLENCE
Thursday, November 4 | 3 – 4:15 p.m.
Bridging Generations: Part 2
Building Million Dollar Connections
See the full listing of Educational Sessions
PestFest Poolside Party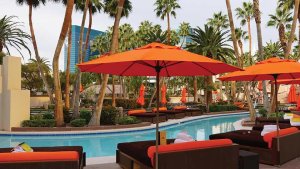 MGK's backyard is expanding to the MGM pool, where we'll close out PestWorld 2021. Join us for fabulous food and drinks, plus amazing entertainment from some of your favorite celebrity doppelgangers.
We'll also be hosting an ultra-exclusive VIP area – make sure to stop by our exhibit booth to score passes.
Don't miss out! Join MGK, NPMA and other industry leaders for PestWorld 2021. This year's event is not one to be missed.